As an operator, one of your main challenges is to identify the right sellers for your marketplace. You will find many tips on how to recruit qualified sellers in our dedicated article. Once you have identified the sellers that match your expectations (product categories, quality, origin, …), the challenge is to convince them to onboard on your marketplace and assist them in making their first sales. The onboarding of your sellers on your marketplace is a crucial step and must be simple and seamless for them.
Indeed, this process can be complex and many sellers are tempted to abandon the process at this stage. A registration and a personalized support will facilitate a quick start of the sales process and help you reach your commercial objectives faster.
In this article, Octopia gives you its advice on the key steps to register your sellers for a successful onboarding!
Stage 1: Fill out the sign-up form
To start the onboarding process, sellers must fill out a form to sign up to your marketplace. Create a clear, explicit form, and provide information about the registration process.

You can potentially add an FAQ section to respond to common questions, so that vendors can register autonomously. Offer a way to contact you in the event of issues and ensure you remain available to solve any problems and guarantee that the form is filled out correctly.
Stage 2: Manage the KYC procedure
Before the vendor can post its products on your marketplace, it must provide documents to verify its identity and the legal existence of its company: this is known as KYC (Know Your Customer). KYC is a regulatory obligation and makes it possible to secure the collaboration between vendor and marketplace operator. Sellers must provide the necessary administrative and bank information for its company and send them to the payment body (approval issued by the French Prudential Supervision and Resolution Authority [ACPR]). It will verify the validity and veracity of the information before taking payment from the buyer (cash-in), blocking the funds and remunerating the vendor (cash-out). Do not underestimate this crucial stage!
Try to make it as fast as possible by explaining the process and prerequisites in detail, and provide an exhaustive list of the documents required. Keep in mind that the complex administrative processes required to join a new channel is often the main reason given by e-retailers who do not join a new marketplace. Stay in regular contact with the seller all throughout the process and give them visibility on the next stages of uploading their catalog and ranges.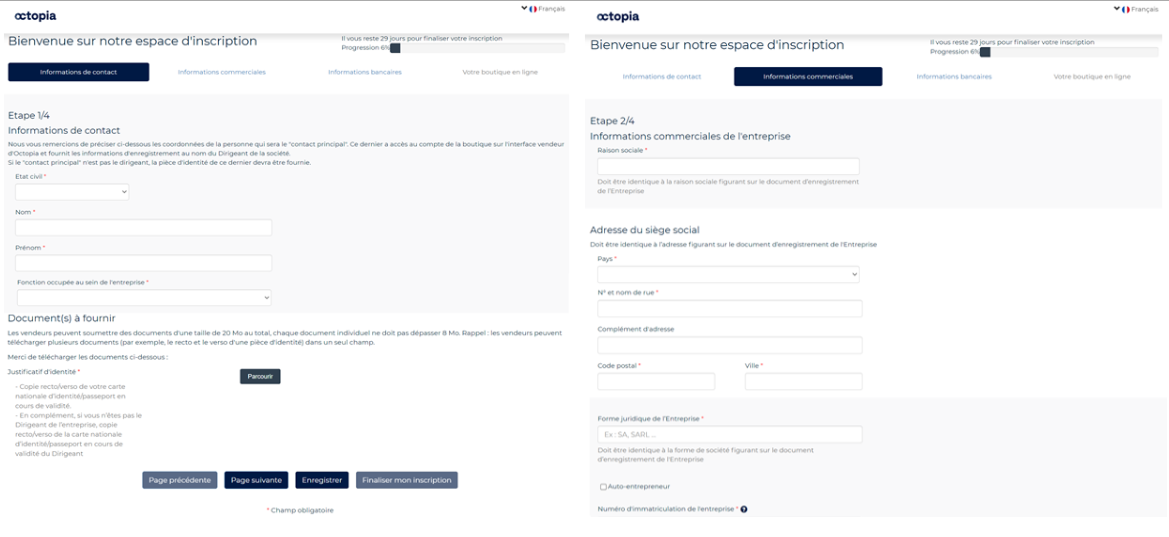 Stage 3: Create the store, products and ranges
While the KYC process is being finalized, you can start to prepare for launch by creating the vendor's store, but blocking the products on your site so there are no sales. The vendor can prepare their store page (settings and display) and import their catalog, then create their products. They can then define their offerings for each product. Be clear and explain your prerequisites to help them define their pricing. It is important to accompany sellers, for instance with a help center including an FAQ section, tutorials, videos or articles. You must also offer dedicated teams to help in the event of difficulties.

Remember that the faster and shorter the onboarding, the lower the risk of losing a recruited vendor. Your role throughout this entire process is to check that the catalog of products and ranges is successfully uploaded. Monitor that flows are being processed correctly, ensure that data between the vendor and your marketplace is compatible and check that data transfer for sending orders is operational and efficient.
You are now ready to activate your vendors and help them make their first sales.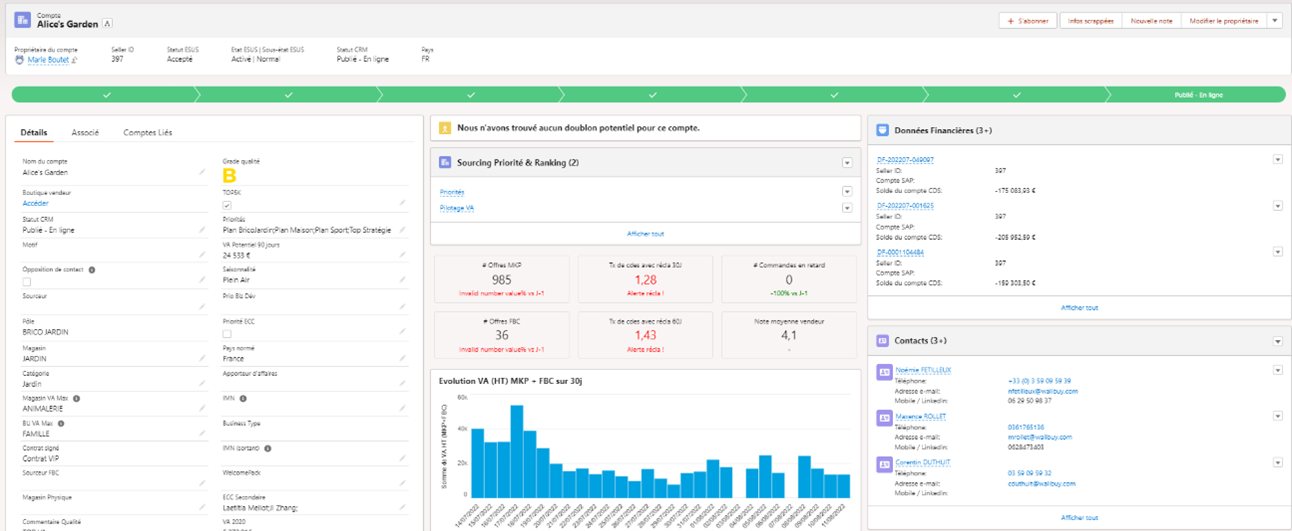 Once sellers are registered and active on your platform, you then enter the account management phase. You will have to keep them active and coordinate promotional activities and special events throughout the year. Optimize their products and ranges in the aim of developing their sales potential. It is crucial to take particular care when a new vendor store is being created, as they will need to be advised to make their first sales. If they have no one to support them to improve their performance, you will very likely see a drop in motivation, leading to the departure of your vendors (vendor churn).
Don't hesitate to read our article on retaining third-party sellers to better understand the challenges of account management.