Create your marketplace
Turn your e-commerce website into a marketplace and boost your business. We're with you every step of the way, supporting you with technology, your business plan, integration, sellers, products, payment, logistics, etc.
Why launch your own
marketplace

?
Become a reference in your market
By launching your marketplace, you become the "one stop shop" for your customers. You foster customer loyalty by giving them access to a wide range of products and brands at competitive prices. 
Access new markets
With a marketplace, you can expand into new product categories effortlessly, and improve your sales by attracting new customers. 
Outsource complexity
By becoming an intermediary between sellers and customers, you can meet your market's expectations in terms of products without having to manage the product ranges, shipments and returns, all of which are handled by the sellers. 
Operate on a
robust and secure

API-first platform

Access high-performance technology with API-first development for easy integration. Thanks to its scalability, our SaaS solution can handle 3,000 requests per second on the API for orders, 300 requests per second on the operator page, and over 400 requests per second on the seller page.  

It has been natively designed to generate business, and has everything you need to create, develop and manage your marketplace with ease. Our user-friendly interfaces make it easy to manage all your activities: define your range of sellers, select your products, monitor your orders, set and adjust your commissions, handle messaging and reporting. 
Access a community of
15,000 international sellers
Offering products from qualified sellers is one of the key success factors for your marketplace. Our experts will work with you to select the best sellers according to your brand strategy and criteria. 
You can select sellers directly from your Octopia account. Thanks to our "one-click onboarding" technology, sellers connect to your marketplace in just one click, and you can accept or reject them directly from your interface: all recruitment procedures ("Know your Customer", taxonomy, integration, etc.) have already been taken care of. Integrate your sellers quickly and have your marketplace hit the ground running.
Broaden your range with a rich catalogue of over
100 million top brand references
Thanks to our ecosystem of thousands of sellers, you benefit from a catalogue of 100 million products from leading brands, mapped and selected. Our expertise enables us to address all types of categories and integrate more than 1.5 million products per week to continually and effortlessly broaden your range. 
Octopia in key
figures
international sellers
international clients
product references
API response time
They
trust

us
We chose Octopia for the strength of its catalog, the volume and quality of its vendors and products in our field of activity are remarkable. We appreciate the opportunity to work with a business partner rather than just a solution provider.

The factors that led us to choose Octopia were the volume and quality of the vendors and products. Octopia also offers us the opportunity to work with a business partner rather than just a solution provider.

It is extremely important for us to have a partner in Europe who can locate the sellers and products we need to increase our growth and make us more relevant for our clients. Octopia is this partner.

With Octopia, we have found a true professional partner to support us in our marketplace project.
Why choose Octopia ?
Running a marketplace is a new activity that has an impact on the organisation and its business model. With 11 years' experience in managing marketplaces, our teams can advise you at every stage of your project and share their expertise to make your new marketplace business a profitable investment.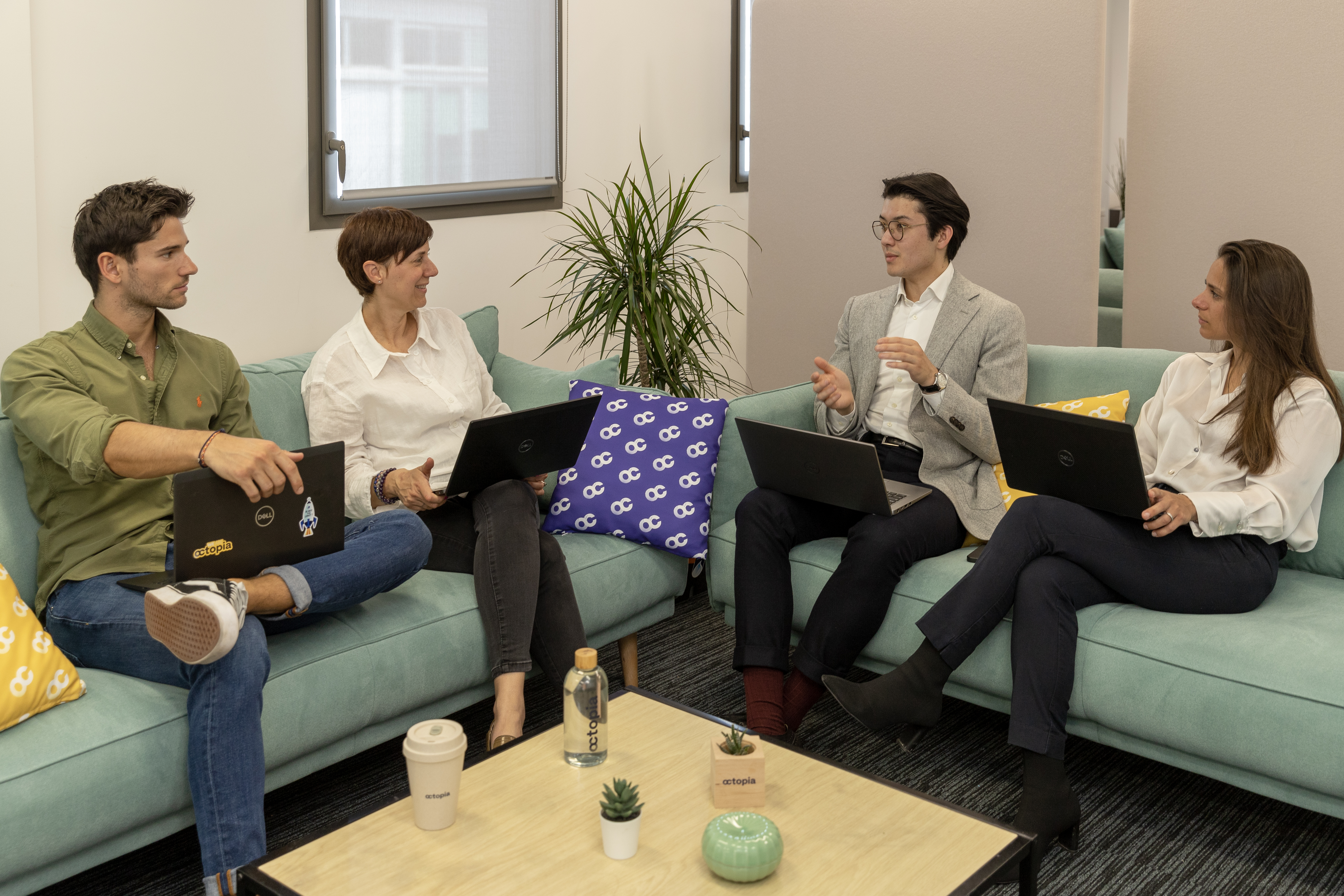 How can Octopia help you?
Frequently asked questions

about a marketplace project

Many companies turn to the marketplace after reaching a level of maturity with their e-commerce site. Although they may seem similar, e-commerce sites and marketplaces are based on two very different business models. But what is a marketplace?

Marketplaces offer a tripartite model, featuring the operator, the seller and the end customer. In this model, the operator does not only sell their own products, they also bring together third-party vendors with end customers. The operator is remunerated via commissions earned on sales by their sellers.   

Suppliers become sellers: on a marketplace, the status of supplier disappears. Unlike an e-commerce site, the seller decides on their pricing policy, the products they wish to sell and their delivery policy. Sellers then become as important as customers: they decide to sell on the marketplace and contribute directly to its success. On the other hand, the operator maintains their relationship with the supplier of their own products.  

The end customer benefits from a wider range of products, and can choose the offer best suited to their criteria (price, delivery time, etc.) from among the sellers present.   

Launching a marketplace raises the question of brand identity preservation. It is vital for any marketplace operator to remain true to their brand DNA.

The idea is to offer customers products that complement your own range via third-party sellers. You therefore need to define criteria for selecting your sellers: brands, location, customer reviews, number of references, etc., in line with your marketing positioning.

Read more in our article "How to recruit good vendors for your marketplace?".

We have already created connections with over 160 partners using our Rest API.

Find out more about our partners here.

More than just an IT project, launching a marketplace represents a major challenge for any e-tailer. There are a number of steps to follow to ensure the success of your project:   
Define your positioning 

 

Draw up a business plan  

 

Understand the challenges facing marketplace operators 

 

Recruit and retain sellers  

 

Anticipate the impact on your organisation and teams   

 
Here are the ten mistakes to avoid when launching a marketplace.
The average lifecycle of launching a marketplace project is 6 to 9 months, but can take up to 18 months.
This cycle covers all the steps required to successfully launch a marketplace: drawing up a business plan, selecting a marketplace solution and PSP, assortment strategy, recruiting sellers, adapting internal organisation, preparing a launch plan, technical integration, etc.