Adeo partners with Octopia Fulfillment
ADEO appoints Octopia Fulfillment as their exclusive fulfillment partner in European Markets: Spain, France and Portugal.
European DIY leader and 3rd largest DIY market player in the world, ADEO partners, through its subsidiary Adeo Marketplace Services (AMS), with Octopia Fulfillment, European fulfillment solution provider for e-commerce and marketplaces.
Customers and sellers on marketplaces operated by AMS in France, Portugal, and Spain can now benefit and access a comprehensive fulfillment service including everything from a unique logistics management platform, centralised stock for hundreds of marketplaces in Europe, best in class commercial and support teams as well as strategic accompaniment.
Octopia Fulfillment's sellers can easily connect to the following marketplaces operated by AMS: Leroy Merlin France, Leroy Merlin Espagne, Leroy Merlin Portugal and Bricoman France.
The partnership between Octopia Fulfillment and AMS combines Octopia's cutting-edge fulfillment solution with a network of quality merchants managed by AMS. This collaboration will enable AMS to offer its sellers a solution to streamline their supply chain, expand its marketplace activity, and enhance both Sellers and final customers' satisfaction.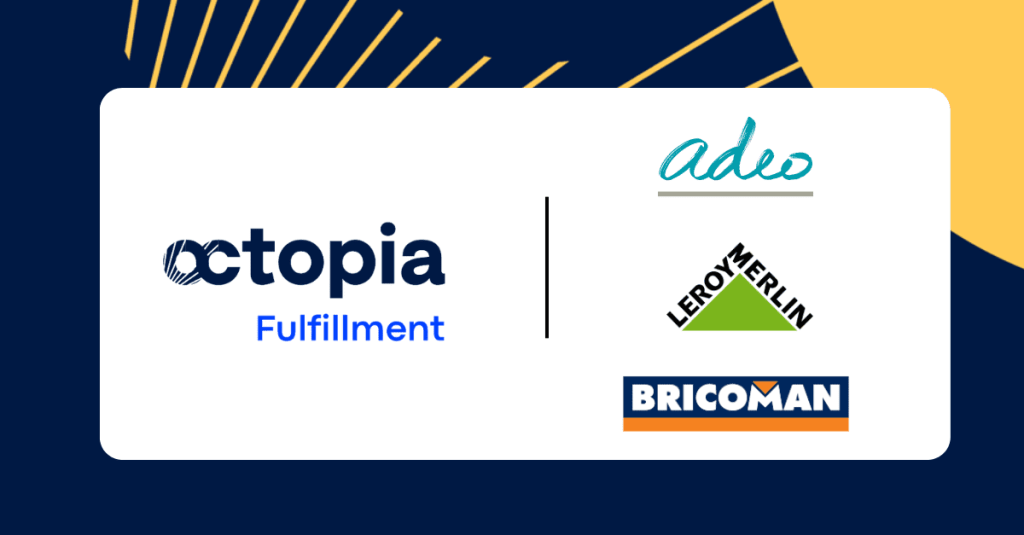 About Octopia Fulfillment:
---
Octopia Fulfillment launched in France and has now been operating and expanding through Europe, with currently 15 warehouses in France, Spain, and the UK, and delivering to more than 20 European countries with a rate of 99.7% of parcels shipped on-time.
About Adeo:
---
ADEO MARKETPLACE SERVICES belongs to Adeo Group, the DIY leader in Europe and No.3 worldwide, is going from strength to strength with 150,000 employees, 1000 shops located in 20 countries serving 500 million customers.
Want more information ?