Let us manage your e-commerce logistics
Do you want to expand your business locally or internationally? With Octopia, benefit from over 11 years' experience in logistics and access the most attractive rates on the market for storing and shipping your products. 
Over 3,500 sellers already use our fulfillment service to simplify their logistics and offer the best delivery experience. 
Are you looking for a logistics solution?
Whatever your logistics challenge, we've got the solution!
Startups and SMEs
You have plans for e-commerce or already ship more than 50 orders a month.
Large companies
You have an established online store and ship over 5,000 orders a month.
Marketplaces
You are a marketplace looking for a partner to support and enhance your growth.
Automate your order management

with simple integration

The fulfillment solution has been designed for automatic integration into online stores and marketplaces to help boost your e-commerce business.   

Whatever CMS (Content Management System) you use, connect to our platform for real-time management of your stocks and deliveries.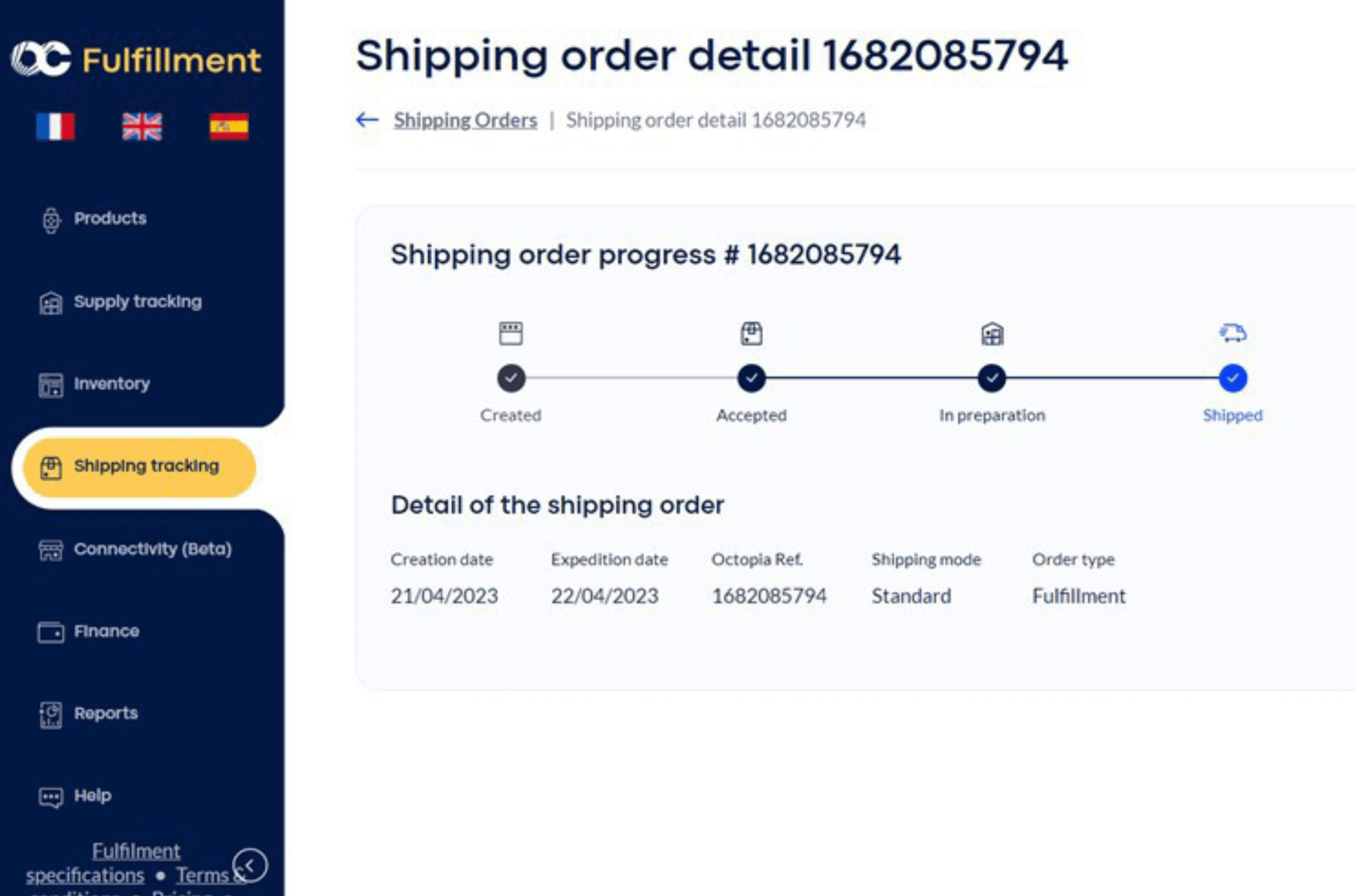 Benefit from a vast
network of warehouses
At Octopia Fulfillment, we are building on our logistics expertise to develop a robust network of state-of-the-art warehouses in France, Spain and in the United Kingdom!  
We rely on the latest technologies, with mechanised warehouses (Skypods, robotic arms, Exotec technology, etc.) and 3D packaging machines (vacuum packing, no excess packaging).  
Thanks to our extensive network of partners, we can offer you a turnkey solution that meets all your needs: upstream delivery to our warehouses, taxes, support, and more.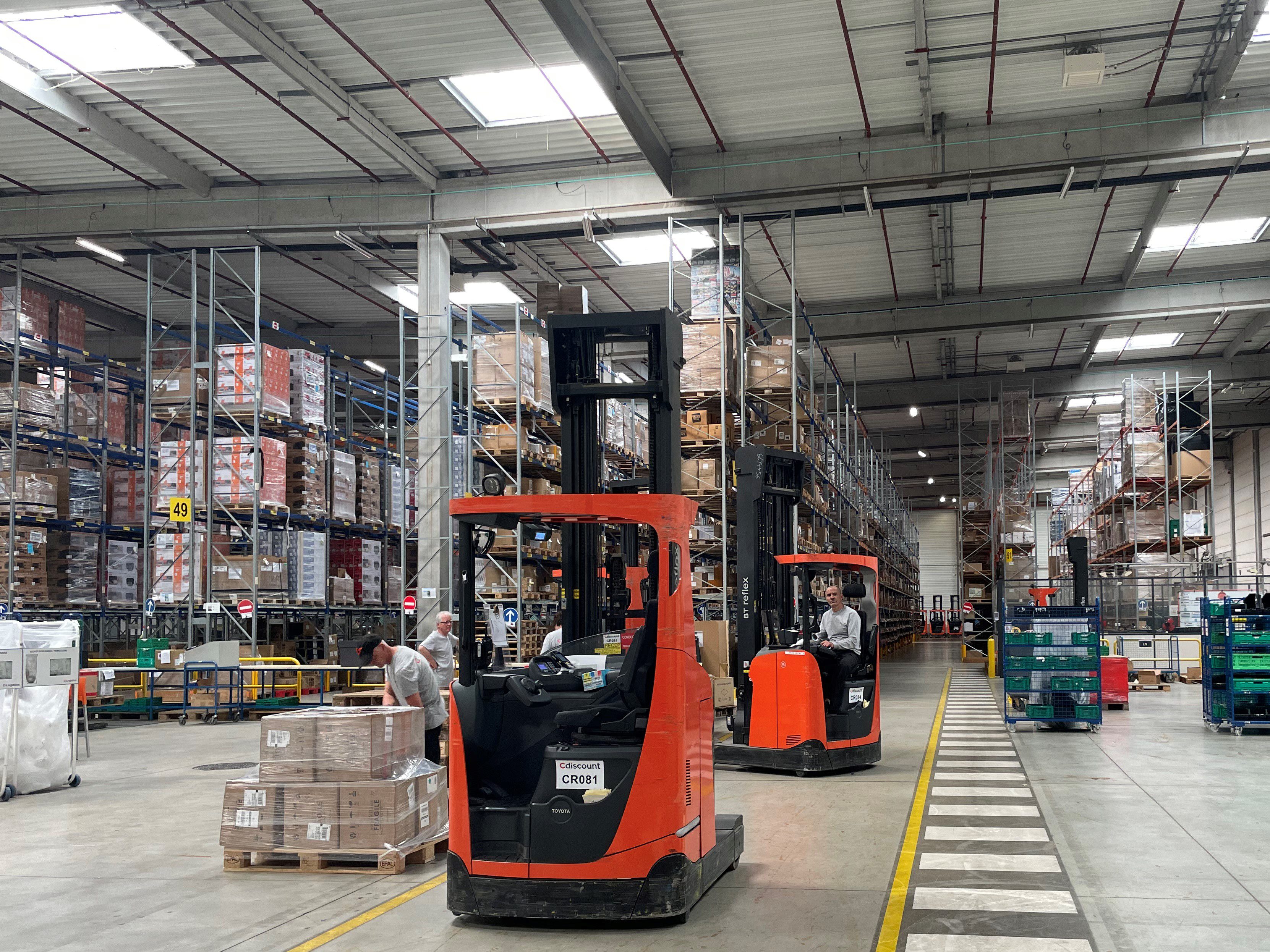 Offer
optimal delivery quality

in France and abroad

Access a wide range of delivery options and – depending on your country of storage – we can deliver to your customers in 24 hours in over 20 countries worldwide. Whether your products weigh more or less than 30 kilos, you have access to over 50,000 delivery points for your customers.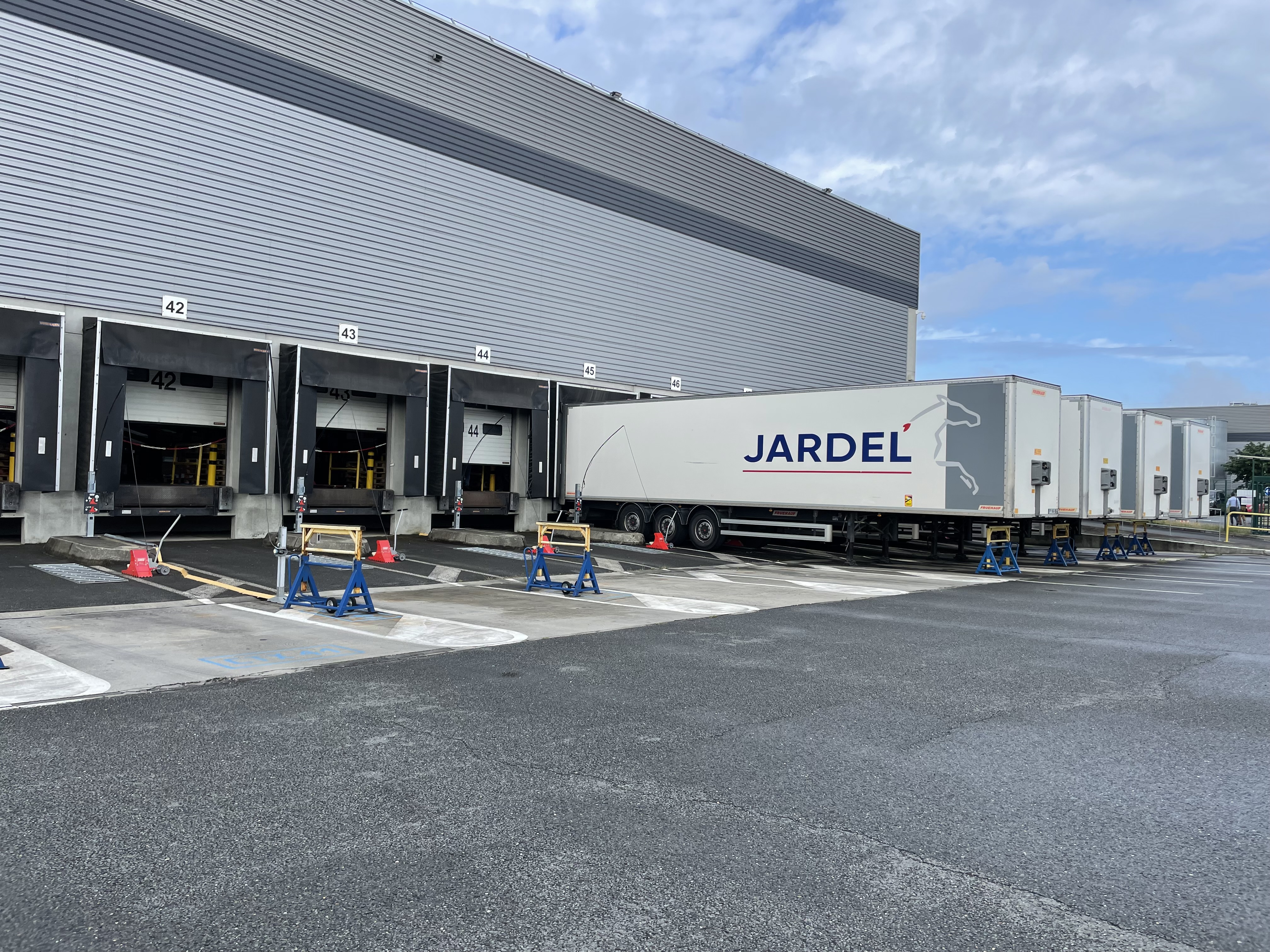 Octopia Fulfillment in
figures
products delivered each day
of orders shipped on time
countries shipped to in Europe
They
trust

us
As part of the rapid development of online sales of its KONYKS brand, Apynov chose Octopia Fulfillment to store and ship products ordered on its Konyks.com website and other online sales sites. Their competitive rates, the ability to accompany us and grow with our business, and the geographical proximity of our headquarters in Toulouse were the main criteria in our decision.

We're based in the UK and have been shipping products across Europe for 10 years. Just like it did for many companies, Brexit lead to many complications, and we needed a 3PL solution. After careful consideration of market options, we decided on Octopia Fulfillment. Our decision is paying off and their service has been incredible! The account manager has been extremely efficient during the setup process. Their competitive prices allow us to maintain our margins, which were heavily affected since departing from the EU. We're in the process of sending even more products and will continue to expand our business with Octopia Fulfillment. A big thank you to the whole team!

We were looking for a solution to develop our business and increase our turnover and our collaboration with Octopia Fulfillment has enabled us to gain storage capacity, flexibility in the number of orders to be prepared and to meet the ever-increasing demands of competitiveness (costs) as well as the continuous need to reduce lead times and improve customer service. The Octopia Fulfillment team has supported us from start to finish in order to easily set up this new process in our supply chain and to allow us to focus on our core business of selling and developing our ranges.
Frequently asked questions about Octopia Fulfillment
You can join Octopia Fulfillment with no obligation: no membership fee, no subscription and no minimum volume.
As a logistics operator, we charge a monthly storage fee based on the volume actually occupied by your products, and an order dispatch fee based on the weight of the package dispatched, the delivery method and the destination country.
We offer sliding-scale prices for orders over a certain volume, and you can benefit from personalised offers.
Contact us for a personalised quote tailored to your needs.  
With Octopia Fulfillment, you can ship your products to over 20 European countries (excluding French overseas departments and territories), depending on the warehouse you choose.   
From our Fulfillment warehouses in France, we offer 24-hour delivery to the following countries: France, Germany, Belgium, Luxembourg, Netherlands, Austria, Denmark, Italy, Ireland, Portugal, Spain, Sweden, Bulgaria, Czech Republic, Estonia, Hungary, Latvia, Lithuania, Poland, Romania, Slovakia and Slovenia.   

 

From our Fulfillment warehouse in Spain, we can deliver to Spain and Portugal within 24 hours.  

 
We can store and ship several types of products.   
Our logistics system features into two categories: products weighing over 30 kg and products weighing less than 30 kg.   
Please note: We do not accept certain types of product (fresh or live products, for example), and others are subject to specific regulations and require prior approval (products with hazard pictograms).
Please contact our sales department if you sell products with specific characteristics.  
Regardless of the number of references, quantities or orders you wish to entrust to us, we will be delighted to support you in your development. We have no minimum start-up volume.
However, only professionals can register. The service is open to companies with a government registration number.
Are you planning to launch your project soon? Don't hesitate to contact us today.